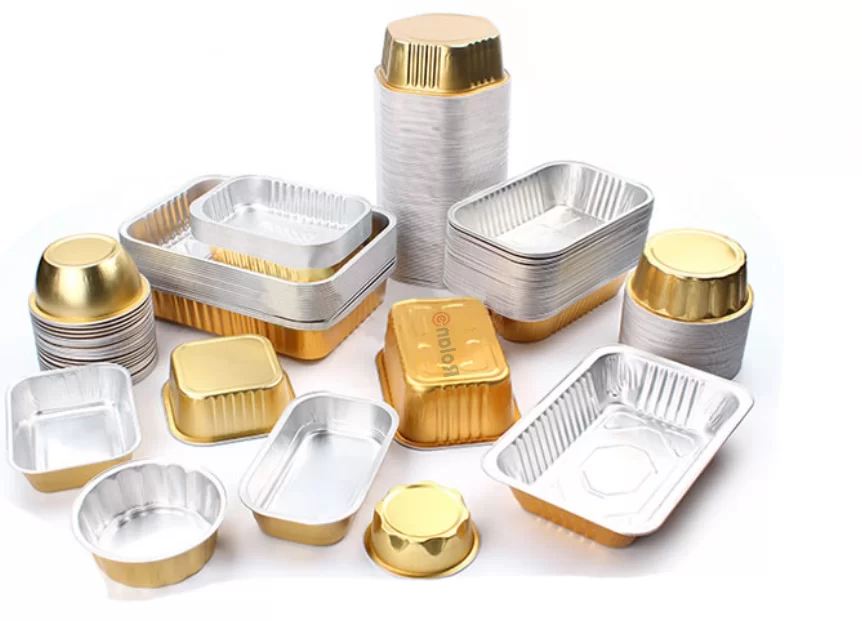 ALUMINUM FOIL WITH CUSTOM OPTION
Our aluminum foil offers versatility and practicality for all your packaging needs. With our custom option, you can personalize the foil with your own logo or design, giving your brand a unique and professional touch. Our high-quality aluminum foil provides excellent insulation, ensuring food freshness and preventing leaks. Stand out from the crowd and make a lasting impression with custom aluminum foil packaging. Explore our options and elevate your brand today.
Ready To Start, check our catalog sizes and Get A Quote Now !
aluminum foil with custom options
Introducing our aluminum foil with custom options! Discover the perfect solution for your packaging, cooking, and insulation needs. Our catalog offers a wide range of customizable features such as thickness, width, length, printing, embossing, and colored finishes. With our custom foil, you can ensure a secure fit for your products, enhance brand visibility, and maintain food freshness. Ideal for the food industry, catering, and hospitality sectors, our aluminum foil provides excellent heat conductivity and moisture resistance. Whether for commercial or personal use, our custom aluminum foil guarantees practicality and versatility. Browse our catalog now for the ultimate customizable aluminum foil experience!
Exclusive addons for Elementor is packed with a bunch of
exclusively designed widget for Elementor.
Do you offer free Custom?
Yes, we offer free customization for our Aluminum Foil with Custom Options. We understand the importance of branding and personalization for businesses, so we provide this service at no additional cost. You can add your logo, design, or any custom artwork to the foil, creating a unique and professional packaging solution. Our team will work closely with you to ensure your customization requirements are met. Get started with our free custom option and elevate your brand with our high-quality aluminum foil.
Which kind of Aluminum Foil you have
We offer a wide range of Aluminum Foil products to meet your packaging needs. Our offerings include Aluminum Foil Containers in various sizes, designed for different purposes such as food storage, takeout, and catering. These containers are durable, leak-proof, and can withstand high temperatures. Additionally, we provide Aluminum Foil Sheets, which are versatile for wrapping, lining, or covering food items. Our Aluminum Foil products are made from high-quality materials, ensuring excellent insulation and preserving the freshness of your products. Contact us to explore our complete range of Aluminum Foil options and find the perfect fit for your packaging requirements.
Is the aluminum foil used for the containers food-grade and safe for direct contact with food?
Do you provide compatible lids for the containers? Are they leak-resistant?
Can the aluminum foil containers be customized with our logo or branding?
Just need to follow three simple steps to install Exclusive Addons Plugin:
Open your WordPress Dashboard and go to Plugins >> Add New.
Search for Exclusive Addons in the search bar. You'll find it in the first result
Just hit the 'Install Now' button. After installation, click on 'Active Now' and the plugin is now activated to your WordPress.
Can we request samples of the aluminum foil containers?
Certainly! We understand the importance of evaluating the quality and suitability of our containers. Please contact our sales team to request samples, and we'll be happy to assist you.